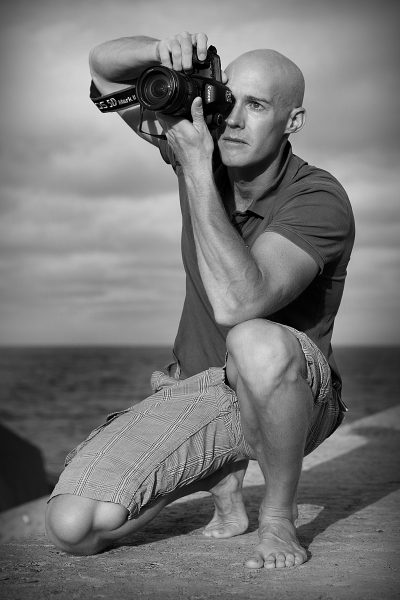 Film, video and photography have always been one of my great interests, so my decision to study Media, Arts & Culture at the Friese Poort College was no surprise to anyone. I specialized in Audiovisual Productions and decided to do my final internship in La Palma, Canary Islands. After completing my studies I got offered a job as a cameraman at the regional Television network of the Canary Islands.
Working as a cameraman you learn to "look very closely", just to make sure you don´t miss any details.  I got to know the island very well, and came to understand why it is called "La Isla Bonita", by the Canarians. The beauty of the island´s nature is incredible and inspired me to turn my hobby, photography, into something more.
So I bought a camera and started to take it with me hiking, capturing the incredible landscapes the island has to offer. Travelling, I took my camera with me as well. Photography, turned into a way of expressing myself. A sunset, a rainy day in the wild nature, storm at the beach, I see the light, the colors: the picture. I try to show people the details that I see at that exact moment, taking them with me to every place I go to.
I wish I could say that this isn´t another "photography website", but it is just that. The only difference, that it is my website. My art is showing my vision of the world. Carpe diem, seize the day, and make sure you have a camera at hand!