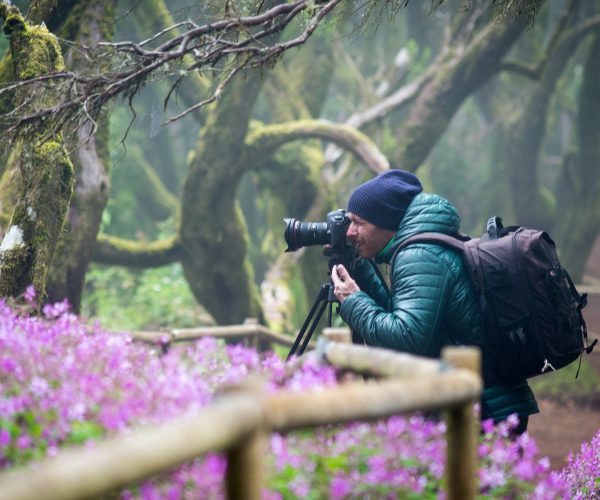 Film, video and photography have always been one of my great interests, so my decision to study Media, Arts & Culture at the Friese Poort College was no surprise to anyone. I specialized in Audiovisual Productions and decided to do my final internship in La Palma, Canary Islands. After completing my studies I got offered a job as a cameraman at the regional Television network of the Canary Islands.
Working as a cameraman you learn to "look very closely", just to make sure you don´t miss any details.  I got to know the island very well, and came to understand why it is called "La Isla Bonita", by the Canarians. The beauty of the island´s nature is incredible and inspired me to turn my hobby, photography, into something more.
So I bought a camera and started to take it with me hiking, capturing the incredible landscapes the island has to offer. Travelling, I took my camera with me as well. Photography, turned into a way of expressing myself. A sunset, a rainy day in the wild nature, storm at the beach, I see the light, the colors: the picture. I try to show people the details that I see at that exact moment, taking them with me to every place I go to.